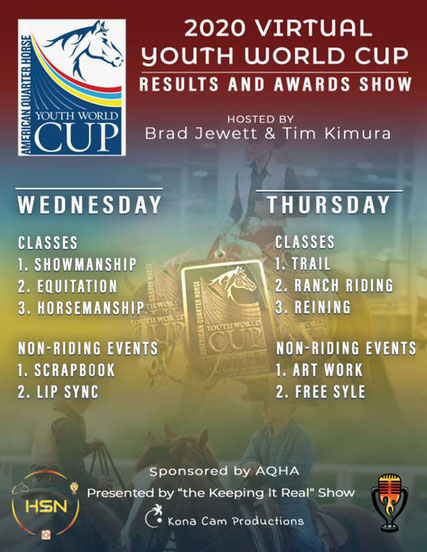 We have TWO NIGHTS back to back with the Virtual Youth World Cup Results.
We will be bringing you the the results for the
2020 AQHA Youth World Cup
class winners and the team winners along with their winning videos.
We are honored to bring you this event live on
The Keeping It Real Show.
Sponsored by American Quarter Horse Association, hosted by Brad Jewett Pro Horseman and Tim Kimura: Man Of Trail,
produced byKona Cam.
Tune in tonight at 7PM Central Time here on
The Keeping It Real Show's facebook page.
PLEASE SHARE THIS BANNER WITH ALL YOUR FRIENDS AND TEAMMATES!